The R7 Replay XD1080 Camera System
Greg Hastings' Latest Venture Brings Paintball into High-Definition!
Text and Photography by Joshua D. Silverman
As Seen on PBLife.com - for more reviews on the hottest new equipment by Joshua D. Silverman, visit www.PBLife.com!
Depending on how long you've been involved in the game of paintball, the name "Greg Hastings" might ring a bell to you for different reasons. They're probably all valid, but those newest to the sport might know Greg from his highly successful line of Greg Hastings Paintball video games for the Xbox, Xbox 360 and Playstation series or his globe-trotting Tour of Duty series of game appearances, while players who have been around just a bit longer might realize that Greg has been a successful professional player for teams like XSV, Brimstone Smoke and Ground Zero. Those who have spent a bit more time in the game, however, will know Greg as the guy who founded Redz and brought the paintball world a more comfortable way to haul paintballs around the field with his revolutionary packs. While all these reasons for Greg's paintball fame are true and valid, his latest takes him in a completely new direction, the world of video cameras. Greg's newest invention, along with a collaboration with Replay, have created the R7 Replay XD1080 camera system, a new and unique marker mount for the impressive Replay HD video camera perfect for capturing the unique and intense action of the game and sport of paintball.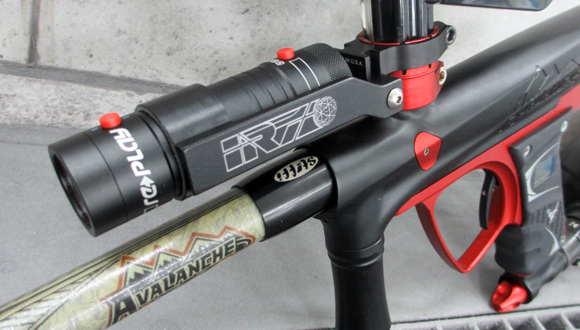 A pre-existing camera system, the Replay XD1080 is a small, light, durable, feature-rich HD video camera able to be mounted to practically anything, from the hood of a car to a motorcycle helmet and countless other applications and record both high-definition video and sound. Cased in aluminum and sealed for durability and resistance to weather (and, conveniently, paintball impacts), the Replay XD1080 is capable of recording in full 1080 and thirty frames per second, or other resolutions including 960 and 720 at up to 60 frames per second, along with shooting still photos. Equipped with a rechargeable battery with both wall and car chargers and a microscopic memory card, the Replay XD1080 is, after a few minutes of familiarization, simple to set up and use. All the cords, cables, chargers and adapters necessary for easy operation, charging and interfacing with computers or televisions are included in a durable, zippered nylon bag. At the front of the camera, indexing marks are provided to ensure that the camera is always used right-side-up. While it's not the cheapest camera in the world at three hundred dollars, the features, optical clarity, quality and durability provided make this more of an investment for the long-term and as such, a solid value.
While the Replay XD1080 camera would already have been a great idea for paintball players, the combination of the impressive camera with Greg Hastings' patent-pending mounting system is what truly creates a paintball-specific HD video camera package ideal for hardcore tournament players, serious scenario players or tactical paintball training. Greg's R7 mounting system utilizes strong, durable and lightweight aluminum to create a clamping feed neck ring, to which two arms are attached that hold the Replay XD1080 camera directly in front of the player's feed neck, sighting down the top of the marker's barrel. This mounting system lines the camera up perfectly with the bore axis of the paintball gun, allowing the player to naturally, comfortably capture every shot in high-definition video with sound! Those amazing moves and one-in-a-million shots need no longer be confined to staging-area storytelling or bragging sessions over dinner after a day at the field: now every "kill" can be confirmed and those great moves and ridiculous shots can be recorded, proven and shared with the world via Facebook, Youtube, any other social media or website supporting video!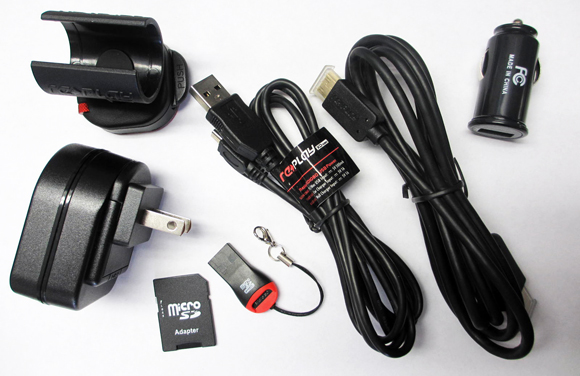 Mounting the R7 Replay XD1080 to most paintball guns is a simple and relatively painless process. For paintball guns equipped with clamping vertical feed necks, at least most of them, installation requires only the removal of the marker's stock clamping feed neck collar and the installation of the ring of the R7 mount. Unfortunately, many paintball guns on the modern market simply don't have a basic clamping feed neck anymore and the R7 mount won't simply bolt on. However, these paintball guns are still compatible with the R7 Replay camera, as owners can simple lift their hopper up out of their feed neck a half-inch or so and install the R7 Replay camera mount around it instead. While this does lift the hopper slightly, it will allow players with incompatible feed necks to use the R7 Replay XD1080 camera in the spirit in which it was intended. Light and compact, the camera and mounting system add practically no weight to the user's chosen equipment setup and the camera does not interfere with the player's ability to aim, shoot or play paintball in any way.
Once on the user's paintball gun, using the R7 Replay XD1080 camera is relatively simple. Once the tiny memory card has been inserted into the slot at the rear of the camera (accessed by unthreading the camera's end-cap), the user can select their desired mode. Whether still photographs or high-res video shot at 30 or 60 frames per second with sound thanks to an internal microphone, the R7 Replay XD1080 camera is easily programmed thanks to simple buttons and colored LED lights. Once set to the desired mode, the user can replace the sealed end cap and hit the field. Switching the camera on is accomplished via a simple button, with feedback provided by vibrations and another colored LED light. Another button is then pushed to start or stop recording. After the day's play is over, downloading movies from the camera is as simple as unthreading the camera's end cap, removing the card, inserting it into the included card adapter and inserting that into a computer. Video quality is outstanding (it's HD after all) and even sound quality was found to be excellent during testing. The ability to quite literally "confirm kills" and capture all the outstanding and unique moments make paintball so amazing is nothing short of outstanding!
At $329, the R7 Replay XD1080 camera system may not be for everyone, but for the money any serious paintball player will find that the camera will more than pay for itself in memories and great shots captured and shared with the world.
MSRP: $329